Customer retention is a huge factor in keeping your business growing.

A monthly or weekly newsletter encourages your customers to return, acts as a simple reminder of a new or existing product, or related news of your product or service.

Keeping your business objectives in mind; we write, design and, customize each newsletter with content provided by your company. Each issue will also include columns designed to drive business directly to your office, as well as, timely articles relating to society's latest trends. We will then print and mail each newsletter first class to your client's home or office address.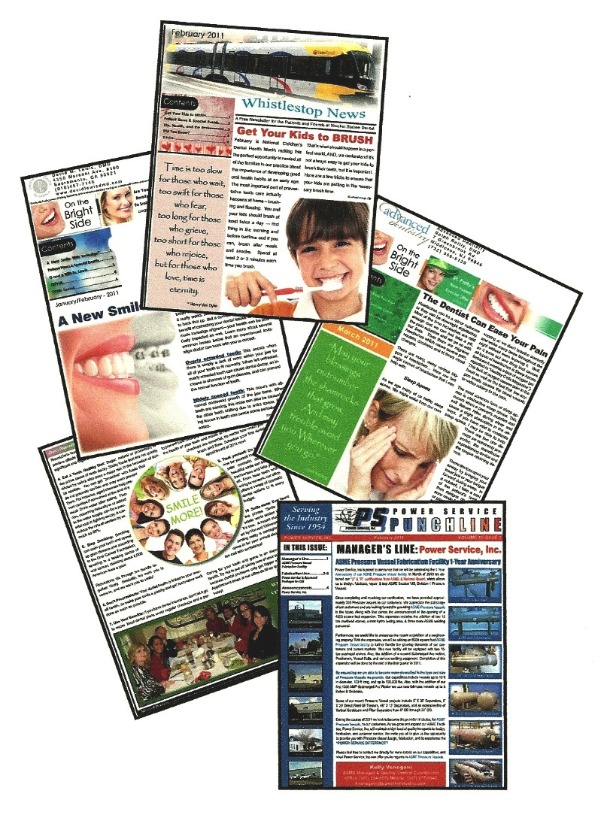 Our various packages are created to enhance the clients' experience with the services your business provides. We are here to help you determine the best method of delivery and provide you with an unparalleled experience in newsletter publishing.

Remember, in an average business, 80% of sales come from 20% of clients.